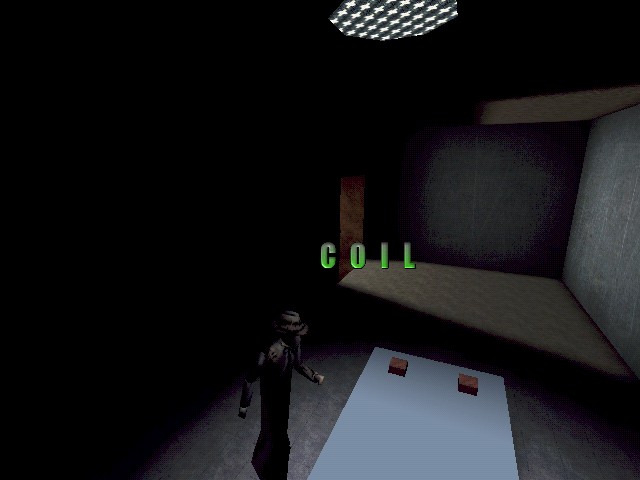 Coil is a prototype third-person mystery, based on the Unreal engine.
I worked on it with some friends as a project in Greg Cato's videogame class.
Here you see the opening scene in the prototype.
Basically, you have just seen your own death in three days time, for as-yet-unknown reasons..
And now, you are going to play through the events leading up to your death.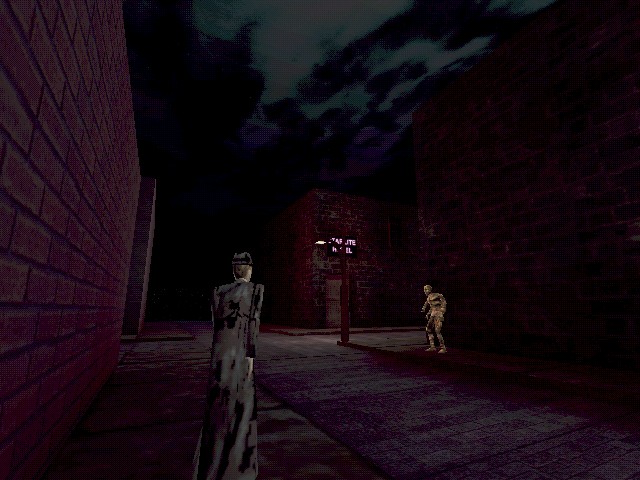 The game is third-person, with a dynamic camera that moved between preset viewpoints as
your character moved around. It gave more continuity and context to viewpoints,
but the fast camera moves were probably not ideal for people with less command over their inner ear.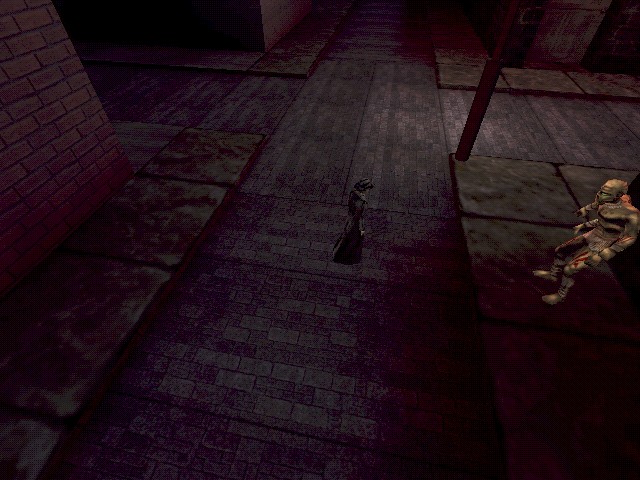 Here you can see a stand-in Unreal character - we didn't have alot of models to work with.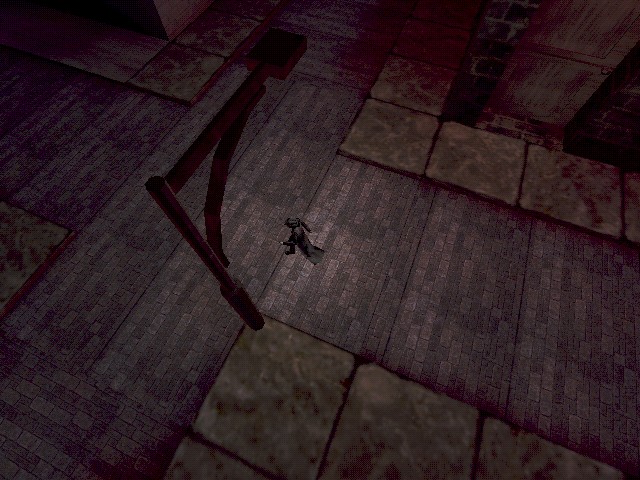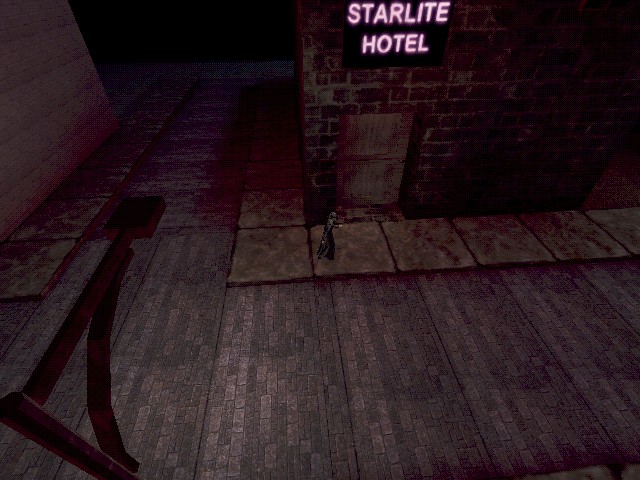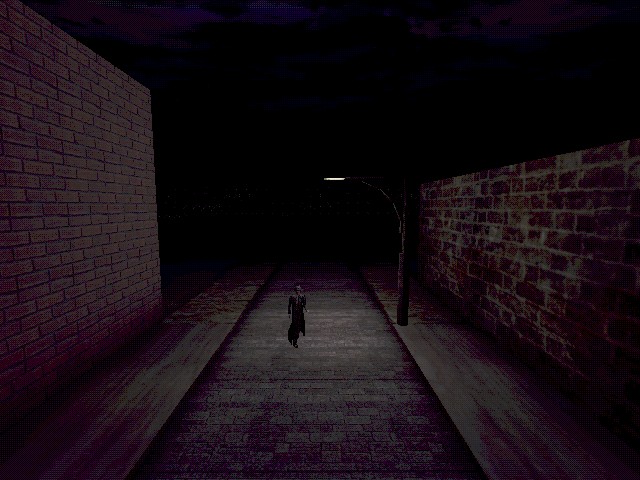 The town consisted of a dark intersection. As you walked off into the darkness,
the camera stopped following you, just as you entered the pitch blackness..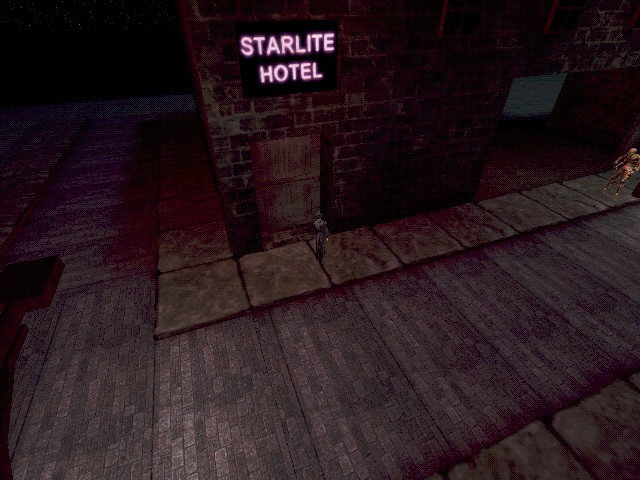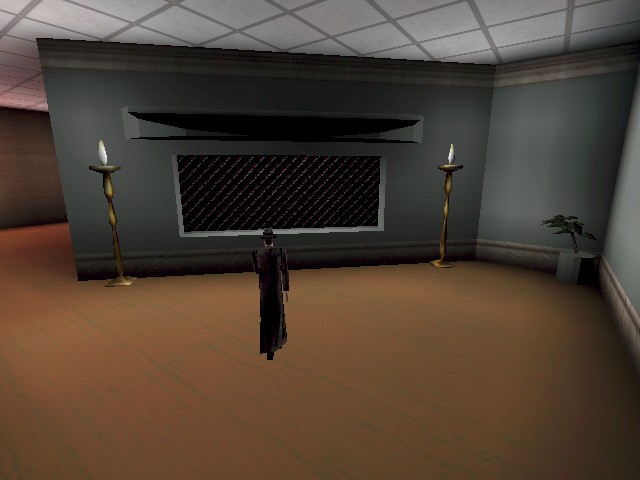 The interior of the hotel.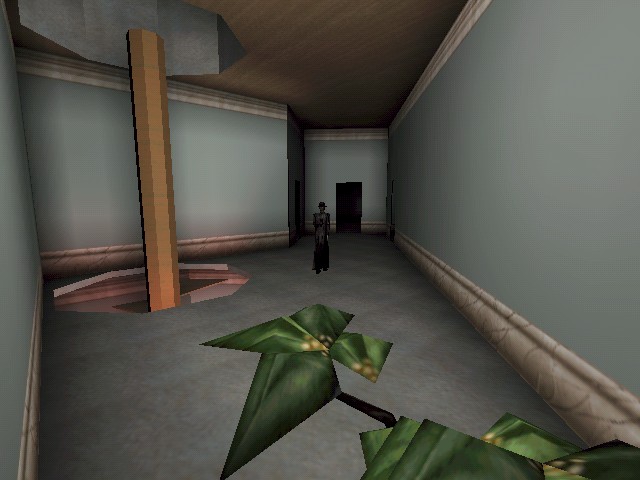 Upstairs in the hotel.


The entrance to the bar.

Character interaction with the 'talk gun'.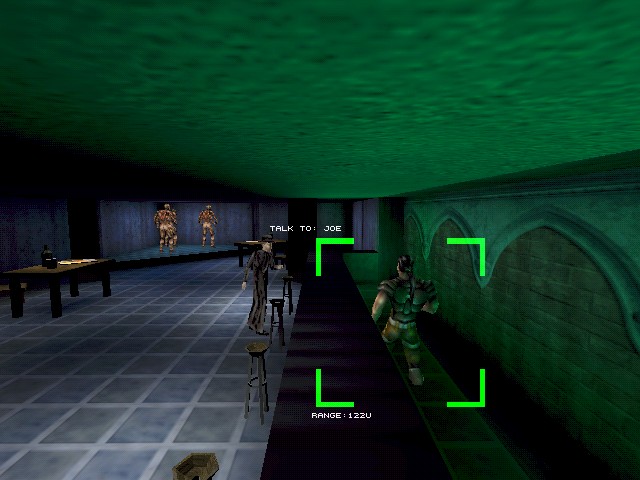 I don't have any screenshots of the interaction - but it was just a standard RPG
dialog + menu choices system.